SYDNEY, AU, Oct 25, 2023 – (ACN Newswire via SeaPRwire.com) – BLUETTI, the leading brand in the clean energy storage industry, is gearing up to launch its latest EP760 in Australia on September 25th at 9 a.m., a 7,600W home backup power system with a flexible capacity of up to 19.8kWh for better energy management. This cutting-edge product will keep the entire home bright, even during sudden power outages, and most importantly, without paying high energy bills.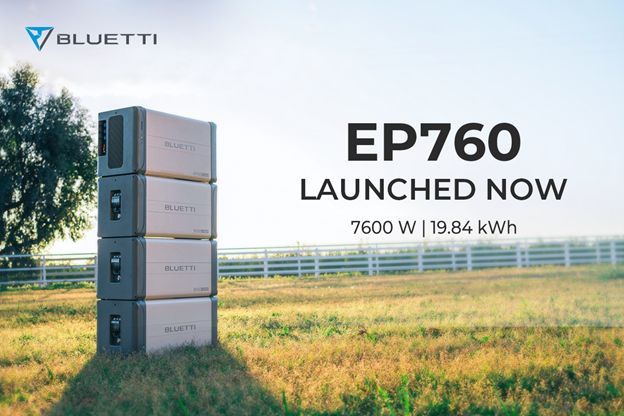 Slash Your Electricity Bills
The EP760 is built to significantly reduce electricity bills, making it a beneficial investment for homeowners. This home energy storage system is compatible with various photovoltaic panels and supports efficient solar energy storage at a maximum rate of 9,000W. The stored solar power can be used at night or as a reliable backup during unexpected power outages. As the EP760 system is certified for grid connection, any excess solar power can be sold back to the grid for additional income. Even without solar panels, the EP760 offers an intelligent peak load shifting feature that enables homeowners to charge the system when grid electricity is cheap and discharge it during peak hours, reducing overall energy costs.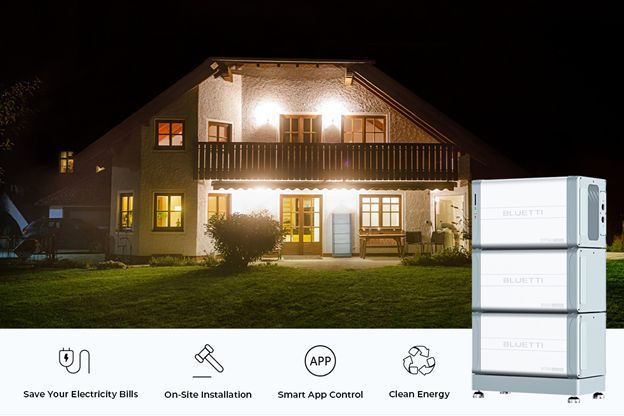 Tailor-made Capacity for Your Needs
Featuring a 7,600W pure sine wave output, the EP760 could power all household appliances from refrigerators to power tools, and even electric vehicles. The modular design of the EP760 makes it easy to transport and install. It allows homeowners to customize their energy storage capacity to meet their specific needs. By pairing the EP760 with two to four B500 battery packs, users can create an energy storage system ranging from 9,920Wh to a staggering maximum of 19,840Wh. This impressive capacity could store more free solar-generated power to run homes at night or during extended power cuts.
Uninterrupted Protection Against Blackouts
Australia is expecting more bushfires and associated power failures as the country's weather bureau announced earlier that there was a 70% chance of an El Niño weather pattern developing this year, which is typically linked to hotter, drier weather. As an uninterrupted power source, the EP760 can prepare for any potential power outage. With a responsive UPS feature, it switches over in 10ms to provide power to critical loads. The EP760 keeps the house cool, the food in the fridge fresh and everything running smoothly.
Wide Applicability Anywhere
Pending CEC certification, the EP760 is designed to install safe and adapt to different environments. Featuring an IP65 rating for water and dust resistance and operating at less than 50 decibels, this energy storage system can be easily installed in homes, cabins, sheds, and other spaces. Its compact design allows for vertical stacking on the floor, saving valuable space. Furthermore, the EP760's internal self-heating function ensures smooth operation even in cold temperatures as low as -20°C, making it suitable for use in frigid regions.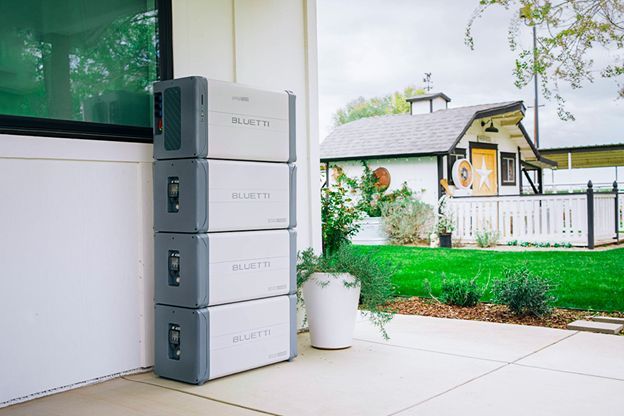 Safe and Resilient for Years to Come
BLUETTI puts the safety and peace of mind of its customers first. The EP760 is equipped with highly reliable lithium iron phosphate batteries, known for their durability and an impressive lifespan of 3,500 cycles, equivalent to a solid decade of use. To further instill confidence, BLUETTI offers a generous 10-year warranty, local service, and maintenance teams, ensuring customers enjoy hassle-free operation and support.
Availability and Price
The EP760 system will be available in various combinations on October 25. A basic system (EP760 with two B500s) will cost only $9599 including tax and excluding shipping for the first ten days. Customers also can experience and purchase it with massive savings at BLUETTI's booth # JJ139 at the All Energy exhibition from October 25th to 26th. Don't miss this opportunity to get the future of home energy storage and revolutionize your energy consumption this winter.
About BLUETTI
BLUETTI has been committed to promoting sustainability and green energy solutions since its inception. By offering eco-friendly energy storage solutions for both indoor and outdoor use, BLUETTI aims to provide exceptional experiences for our homes while also contributing to a sustainable future for our planet. This commitment to sustainable energy has helped BLUETTI expand its reach to over 100 countries and gain the trust of millions of customers worldwide.
For more information, please visit BLUETTI online at https://www.bluettipower.com/ or follow BLUETTI on:
YouTube: https://www.youtube.com/c/bluettiofficial
Facebook:https://www.facebook.com/bluetti.au
Twitter: https://twitter.com/bluetti_inc
Instagram:https://www.instagram.com/bluetti_australia/
Contact: Amanda Yan, Email: pr@bluetti.com
Copyright 2023 ACN Newswire via SeaPRwire.com.