JAKARTA, Oct 13, 2023 – (ACN Newswire via SeaPRwire.com) – Indonesian airline, PT TransNusa Aviation Mandiri (TransNusa), the new player with new rules, announced that it would become the second airline in the country to introduce commercial flights to Guangzhou, China. In addition to Guangzhou, TransNusa will also be introducing commercial flights to Singapore.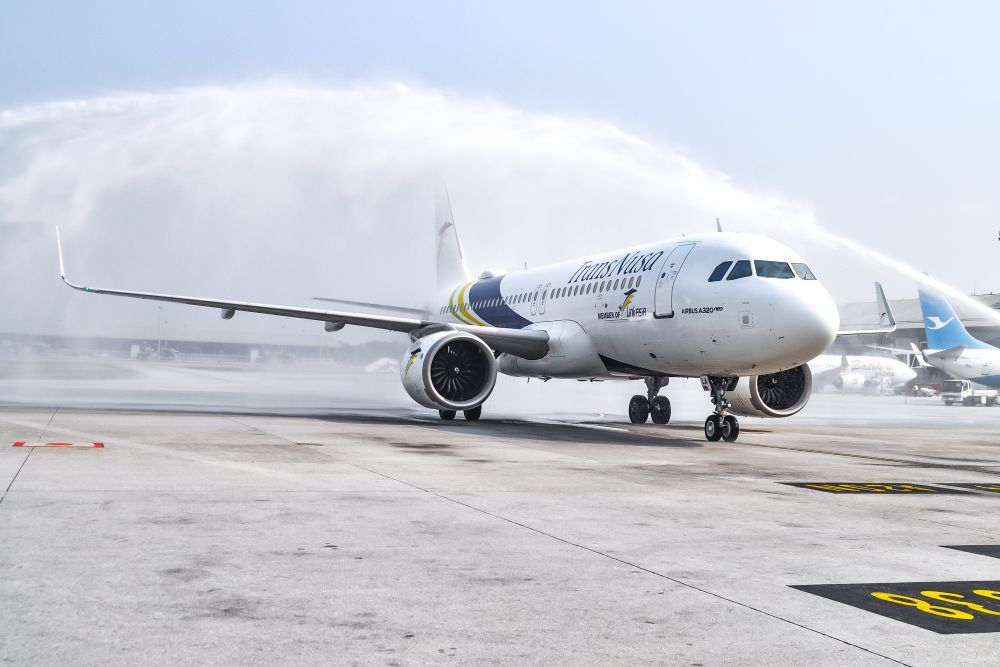 Group CEO, Datuk Bernard Francis said that sales of tickets for the two new international destinations, Guangzhou and Singapore, was opened on 11 October.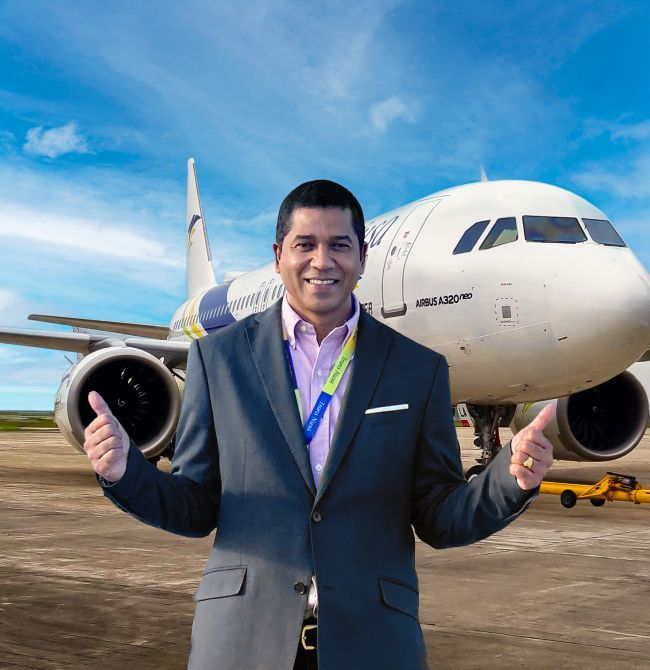 "It is a great achievement for TransNusa to become the second Indonesian airline to obtain approval to start scheduled commercial flights to Guangzhou, China. In addition, we are very proud to be able to start commercial flights to Singapore at such a short timeframe," Datuk Bernard said, adding that the inaugural flight to Guangzhou has been scheduled for 16th November while the inaugural flight to Singapore has been scheduled for 20th November.
"At the initial stage, we will operate three return flights from Jakarta to Guangzhou weekly. However, by December, we will increase the flight frequency from Jakarta to Guangzhou and Guangzhou to Jakarta to seven times a week from three times a week," Datuk Bernard explained.
Flights will depart Terminal 3, Soekarno-Hatta International Airport on Monday, Wednesday and Friday at 18.10 pm and arrive in Guangzhou Baiyun International Airport at 12.10 am. While flights from Guangzhou will depart on Tuesday, Thursday and Saturday at 01.25 am and arrive in Jakarta at 05.40 am. Tickets for this new international route will be priced from Rp. 2,288,000 (USD145.00 onwards).Meanwhile, on commercial flights to Singapore, Datuk Bernard explained that TransNusa has received all necessary approvals and will be commencing to operate one round trip flight daily.
The TransNusa flight will depart Jakarta at 07.45am and arrive in Terminal 2, Singapore Changi Airport at 10.40am while flights from Singapore to Jakarta will depart at 11.40am and arrive in Jakarta at 12.25pm. Tickets for this route will be priced from Rp. 799,000.00 (USD54.00 onwards).
Since early this year, TransNusa has been enjoying a healthy growth pattern as it rebranded itself as a Premium Service Carrier for its international routes by introducing a new business model.
Datuk Bernard had said previously that for its international routes, the services that TransNusa offers exceeds that of a low-cost airline.
"Based on our intensive market research, we know that traveller's behavioural pattern has changed, specifically due to the Covid-19 pandemic and as a result of this, we have curated different packages to meet the needs of different passengers.
"For our international flights, we not only provide premium services with competitive ticket prices in comparison to other low-cost airlines, but we have attractive new product bundles called SEAT, SEAT-PLUS and FLEXI-PRO.
"Our passengers will enjoy check-in baggage of between 15kgs to 30 kgs, depending on the product purchased," Datuk Bernard said, explaining that the baggage offering was over and above the 7kgs limit offered as a passenger's hand carry.
"For the highest package, FLEXI-PRO, we provide more complete services such as free baggage 30kgs, free to choose seats, free food, and drinks, priority at check-in and boarding, no less interesting is passengers' ability to be able to change the flight schedule without restrictions and obtain refund when needed.
"Many people look for competitive ticket prices when they want to travel, but they also expect the best service. Therefore, we are committed to providing affordable and competitive ticket prices, while still providing premium services to our customers. We offer various facilities and services that can enhance your travel experiences, such as more comfortable seats, high-quality food and beverages, as well as friendly and professional service from our crew. With our competitive ticket prices and premium services, we are confident that you will be satisfied with your travel experience with us." added Datuk Bernard.
To further elaborate on just how much consideration TransNusa has given toward the customer's comfort, it would only be right to highlight the fact that TransNusa has configured their A320s with a 174 seat configuration, which allows for passengers to enjoy 30-31 inches of legroom that is comparable to the experience one would get in a full-service airline.
In addition to this, TransNusa will as well be providing customers who purchase the more premium bundles, unlimited flight changes. Customers who have purchased a bundle that provides this service will only have to pay the difference in fare for the next flight and will not incur any penalty charges. Furthermore, passengers who opt for this bundle will also be entitled to a meal on board.
Other than Guangzhou and Singapore, TransNusa also had commercial flights to Kuala Lumpur and Johor Bahru Malaysia, Bali and Yogyakarta.
TransNusa: https://www.transnusa.co.id/
Copyright 2023 ACN Newswire via SeaPRwire.com.